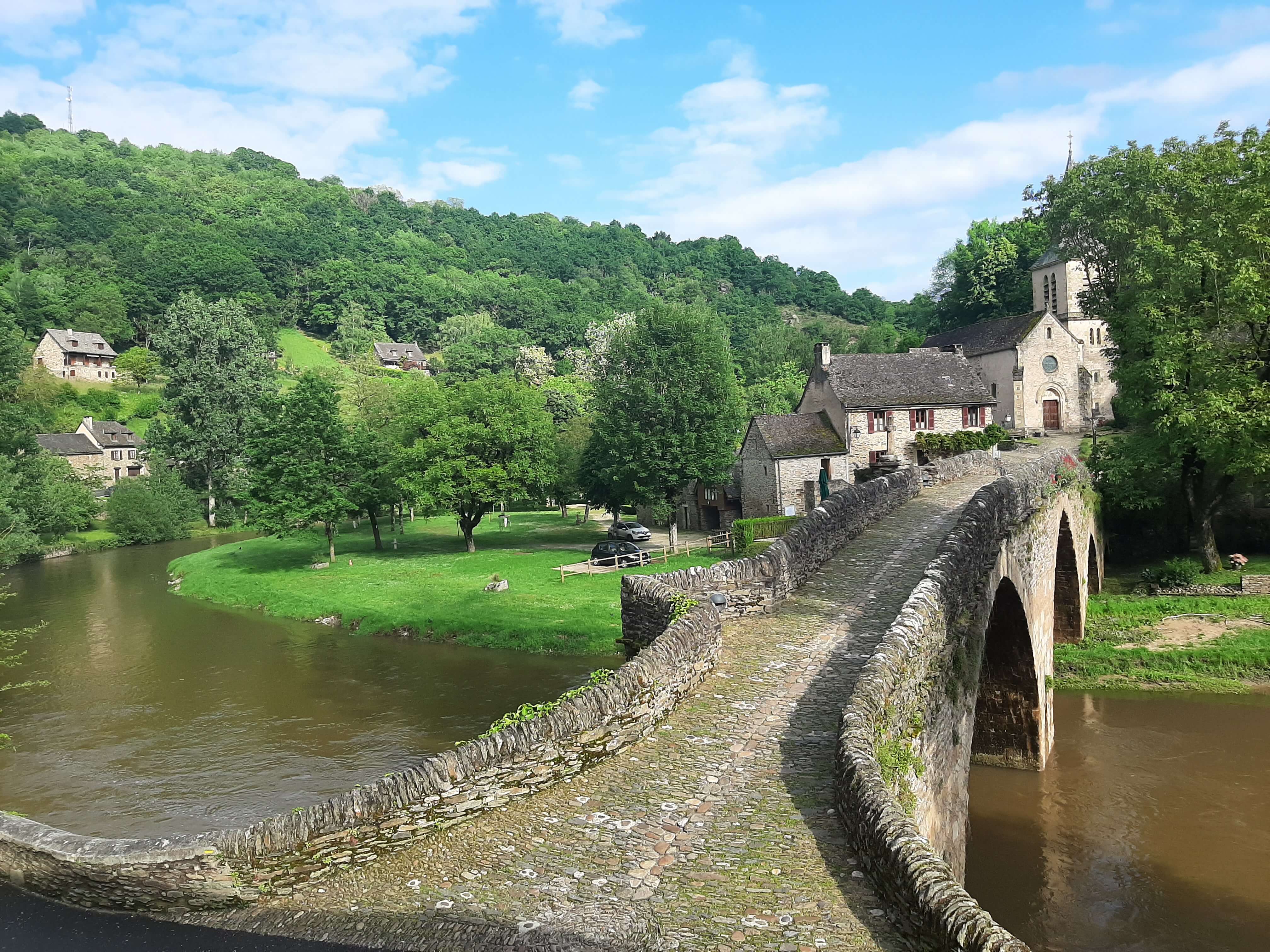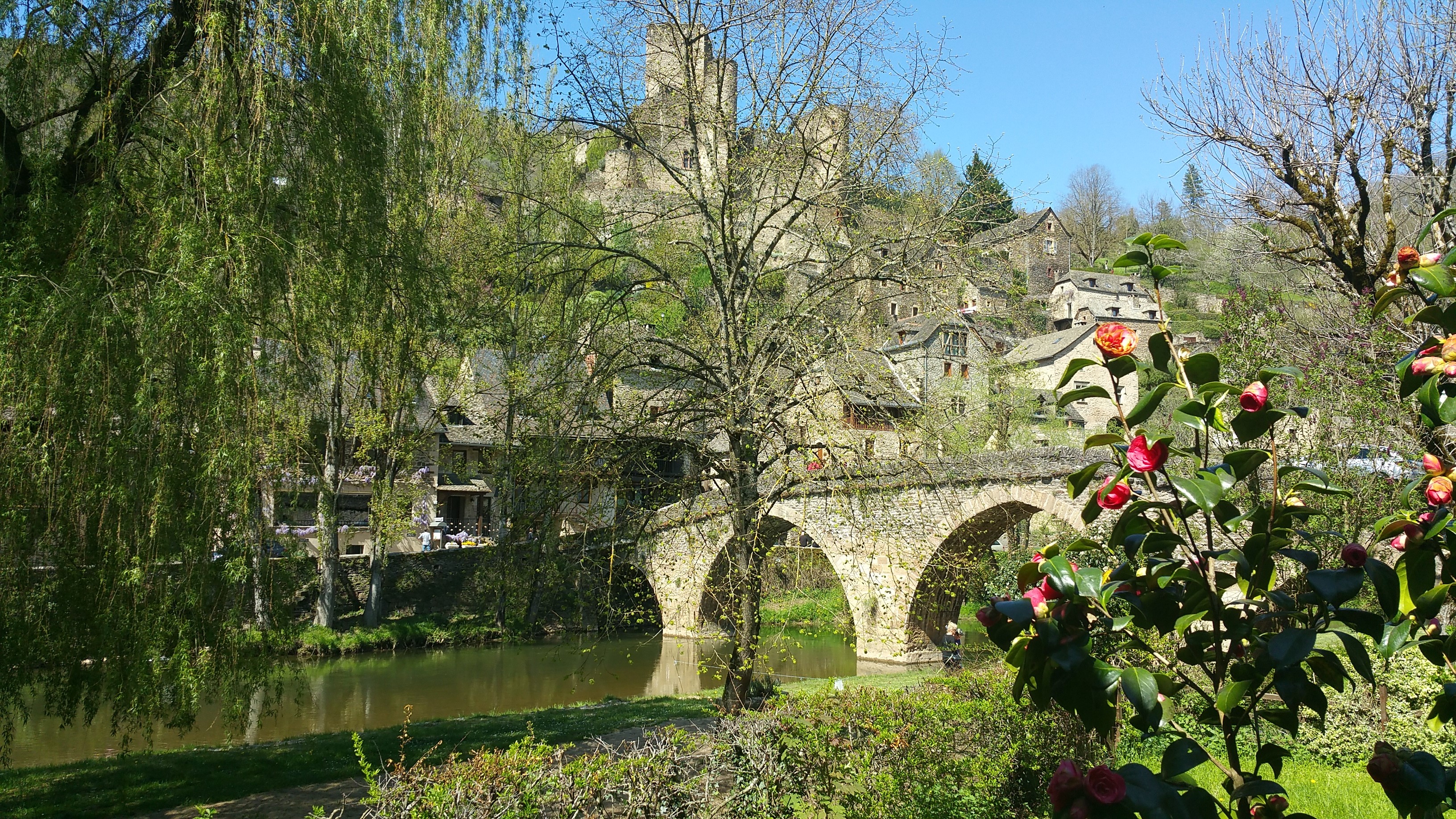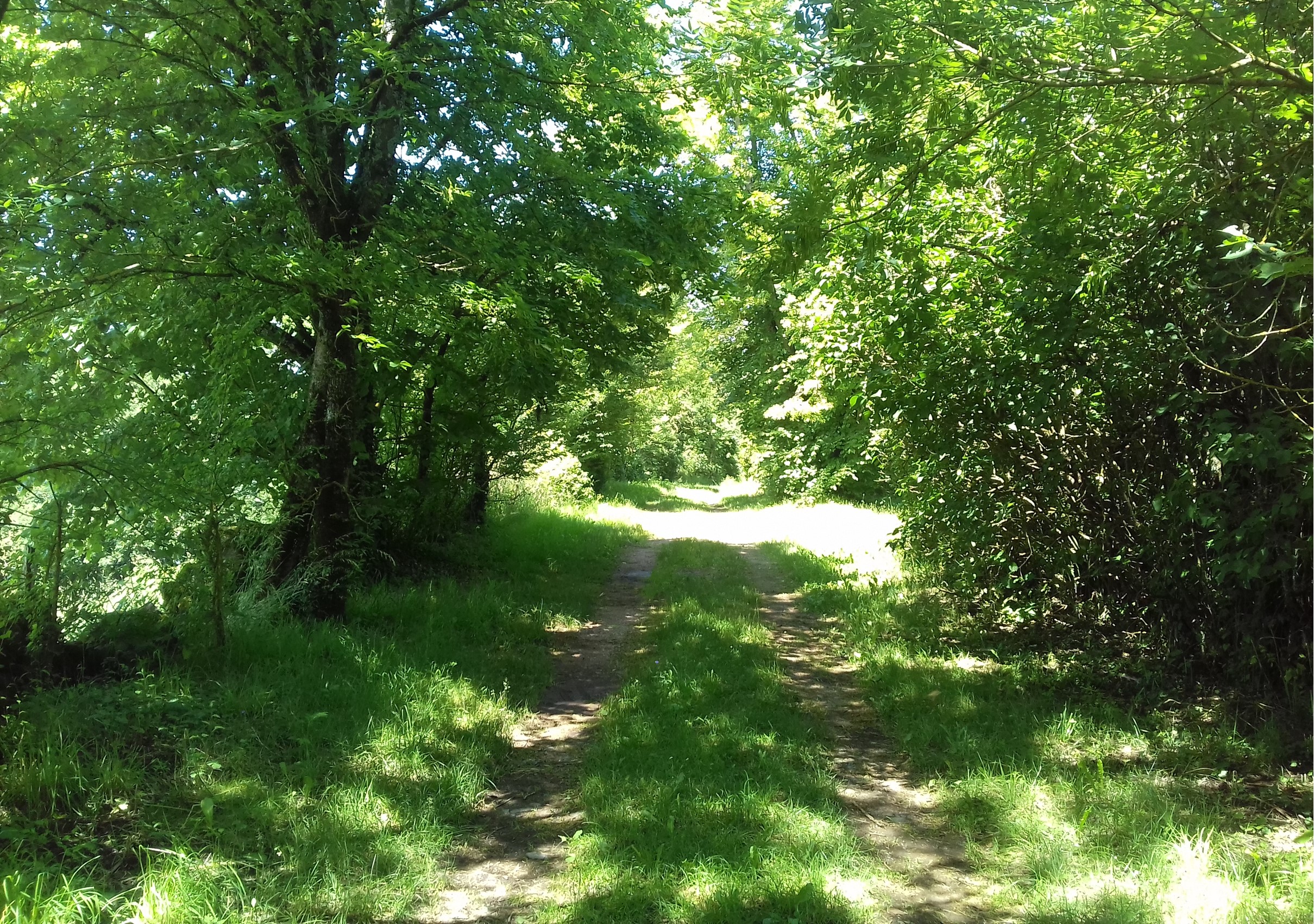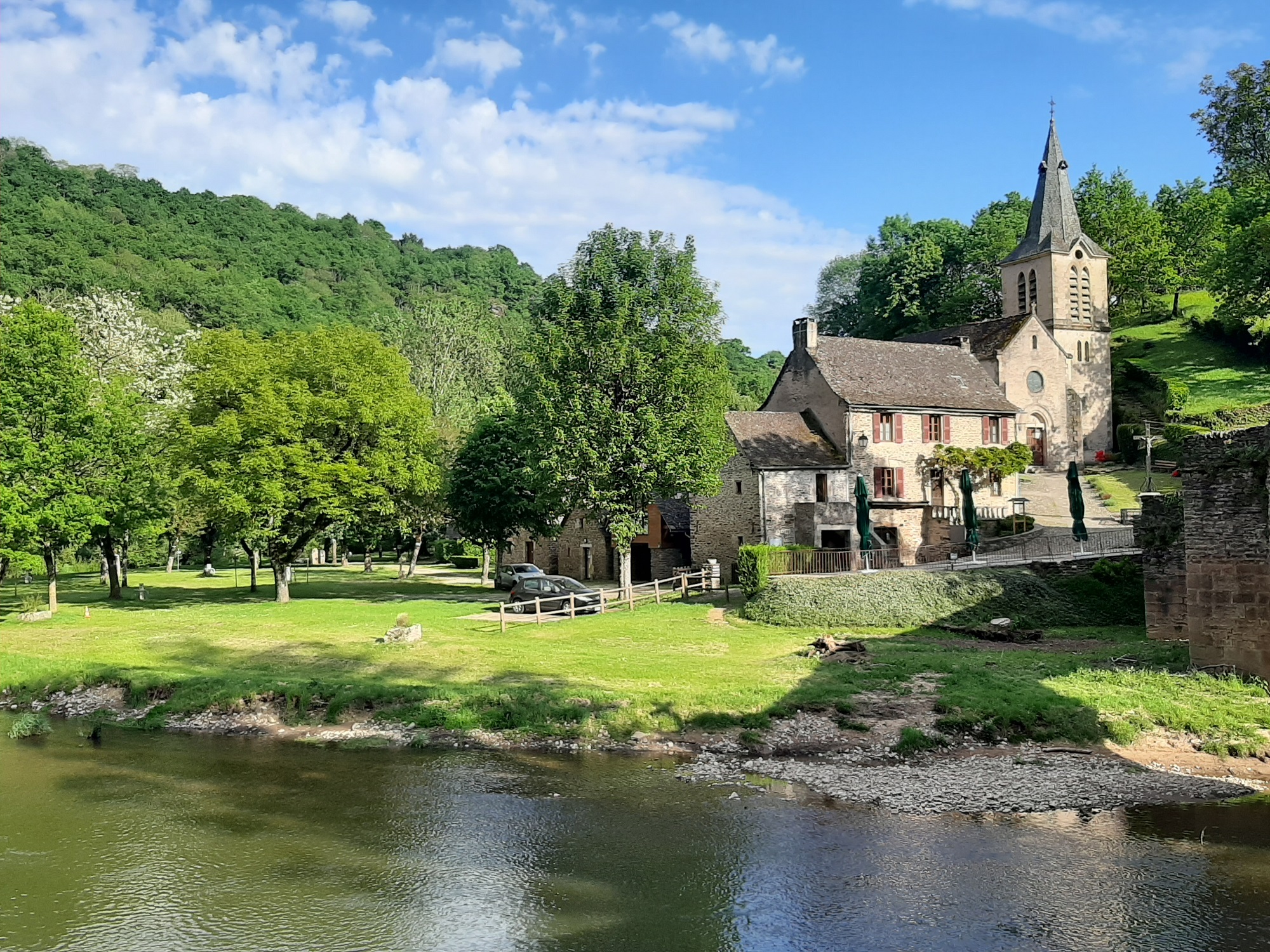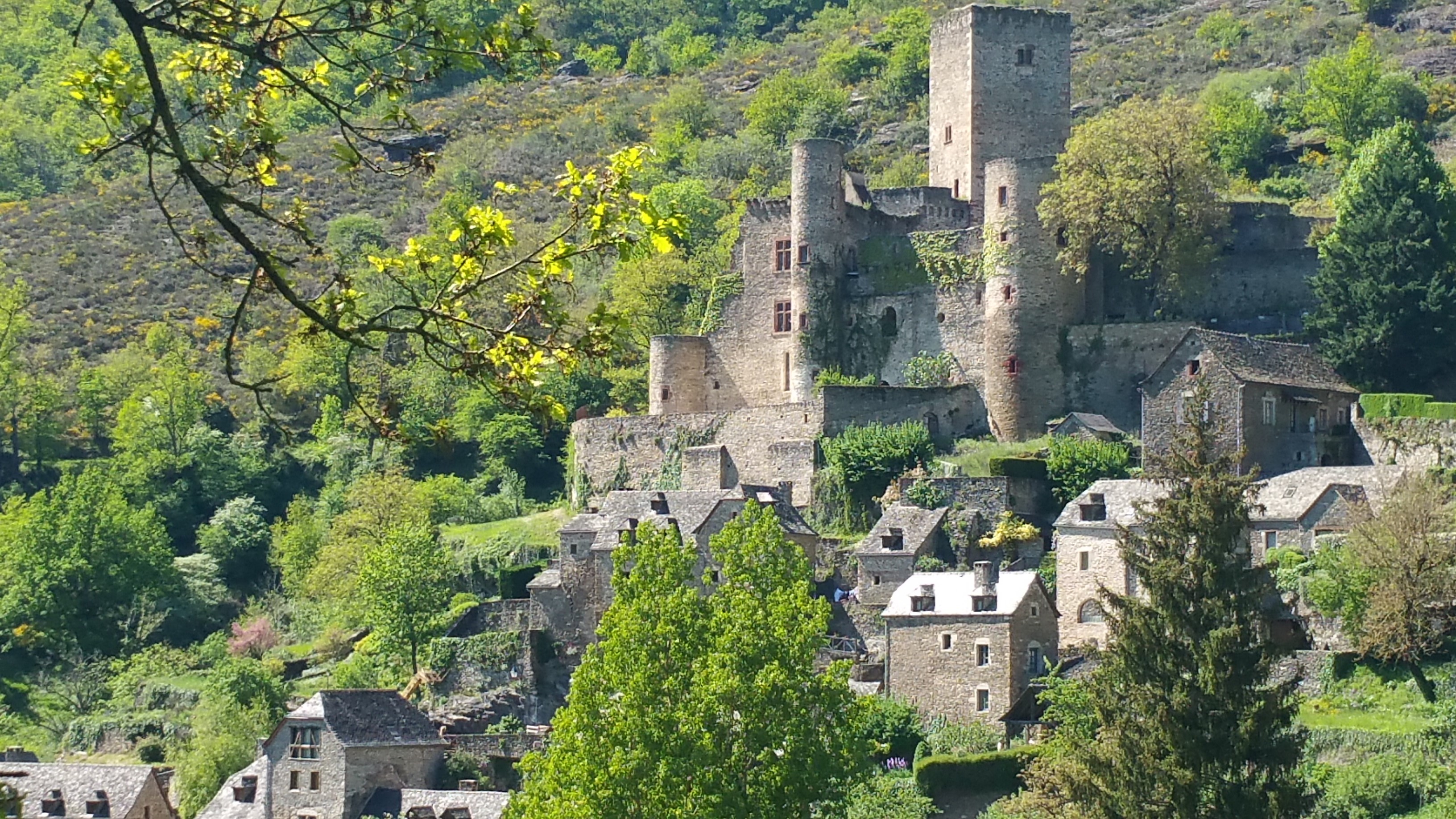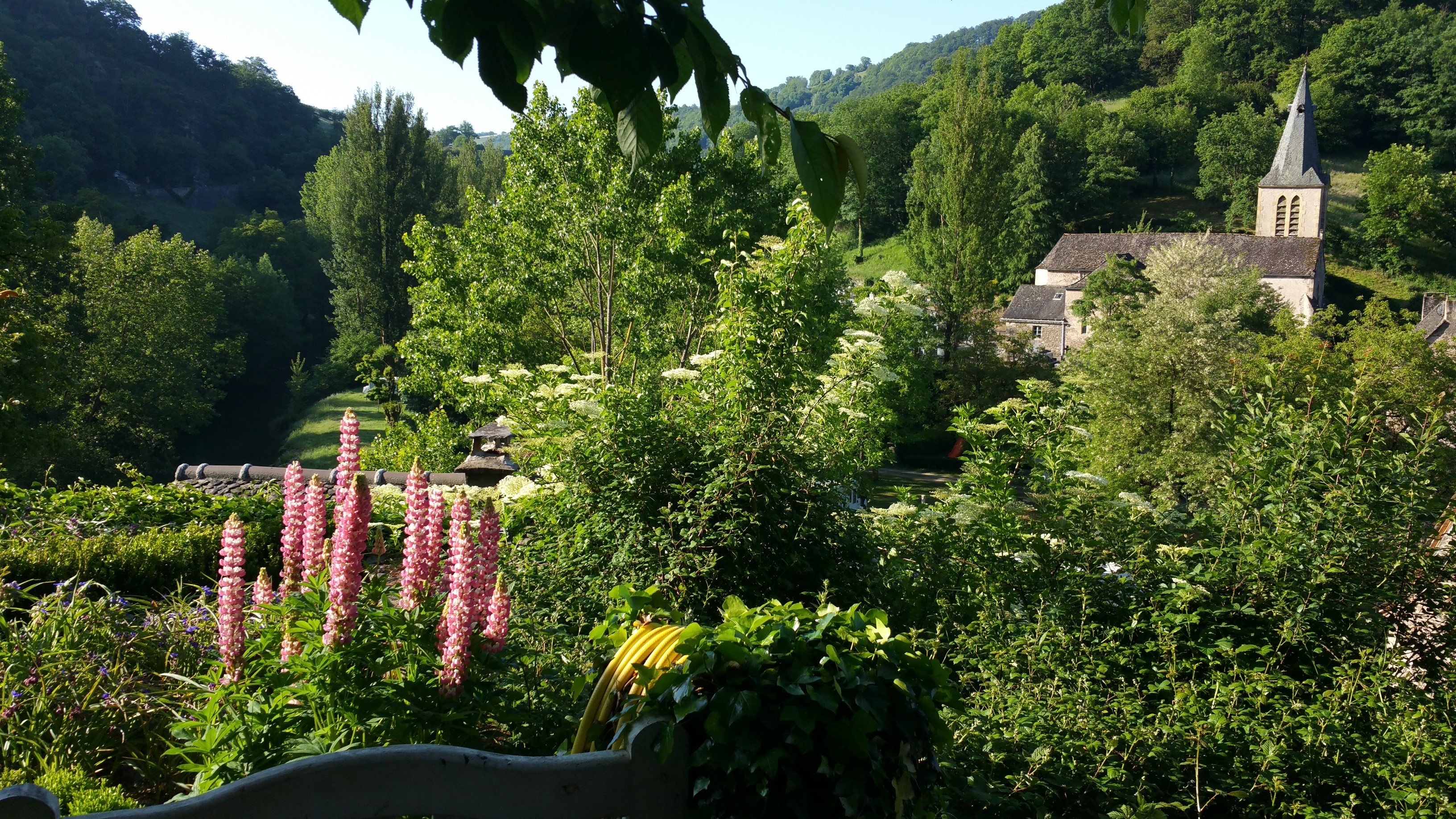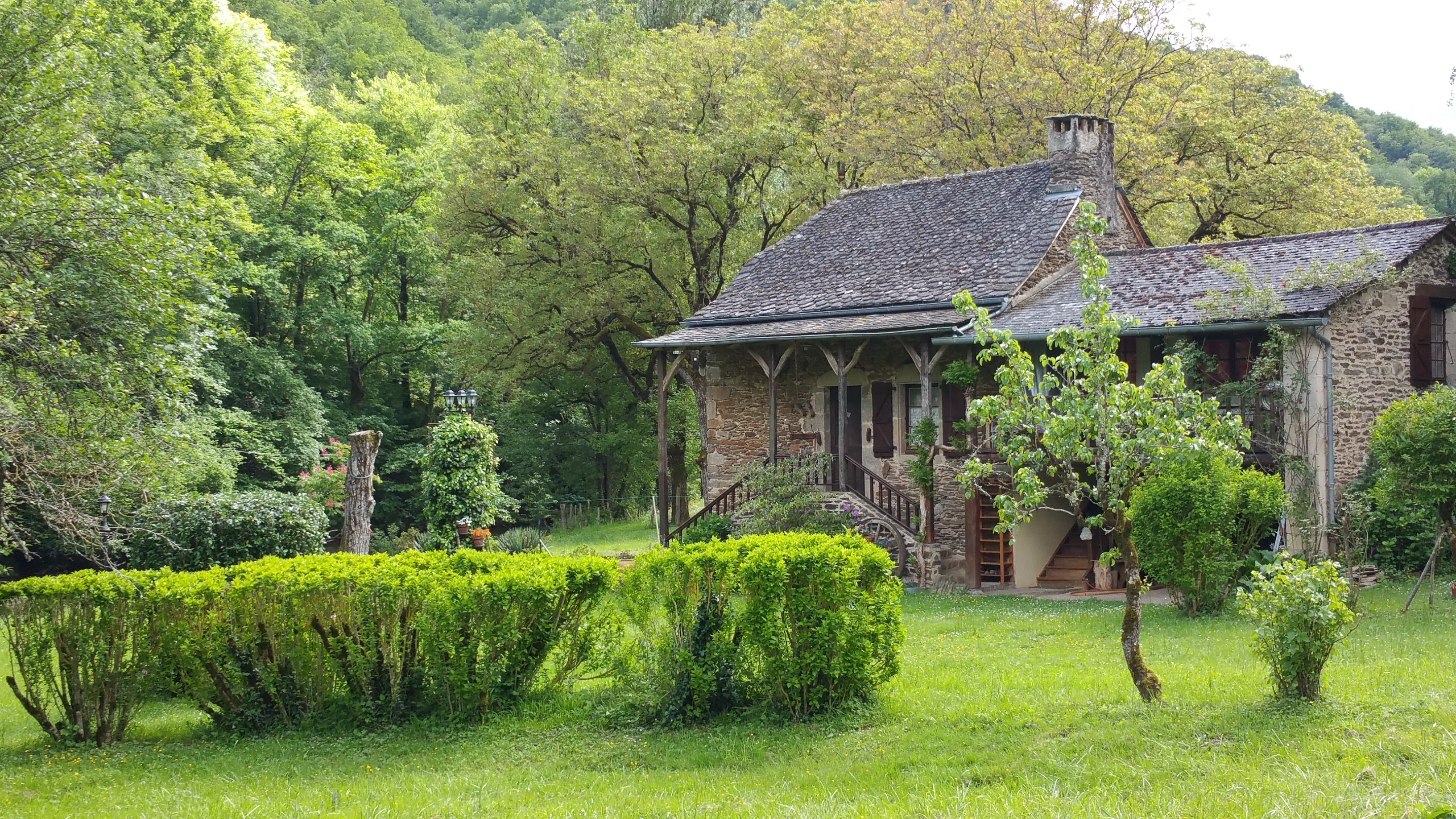 Left bank…. « You just need to cross the bridge… »
Take time off, sit down on a low wall or on the bank along the Aveyron river. Let yourself take in this place far removed from the hustle and bustle, where time seems to stand still. Take a light stroll to the castle (a must-see) going up the small cobblestone streets where you can marvel at the renovated houses, the two shoeing machines, the two bread-baking ovens, and the splendid lauze-covered roofs. Then you may walk across the XVth century bridge and head toward the church where you can see a rendition of Christ's passion by contemporary artist Casimir Ferrer.
The other sites will require you to walk further: les chaises du Seigneur, Le Roc d'Anglars, le Lourdou. We will gladly suggest other hikes.
Belcastel is ideally located to visit Conques, Rodez and the Soulages museum, the Aubrac, Millau's viaduct and all of France' and Aveyron's most beautiful villages.